When we discovered Nàdar Gin is the world's first climate-positive gin distilled right here in Scotland we knew we had to talk to its creators, Arbikie Distillery.
What is climate-positive you might wonder? Well rather than just being sustainable it actually has a positive impact on the environment. And part of the reason it does this is that it's made with peas. Yes, PEAS. But more on that later…
As we develop more and more recipes for Scottish Scran we've come across some amazing foodies and suppliers of food and drink that perhaps deserve some extra recognition. Our foodie interviews are our way of trying to showcase everything they do while meeting some of Scotland's finest food and drink producers. Win, win, right?
Below is our chat with Iain and the team at the wonderful Arbikie Distillery, a family-owned farm and distillery that grows the high-quality ingredients that go into their award-winning products, and that's happy to call the east coast of Angus home.
Tell us who you are, what you do, and describe Arbikie Distillery
I am Iain Stirling, one of the brothers that set up and own the Arbikie Distillery at Lunan Bay on Scotland's sunny east coast, just north of Dundee. Arbikie is a sustainable distiller of a family of luxury, field-to-bottle spirits, including the world's only climate-positive gin, Nàdar, and the world's only Rye Scotch Whisky, Highland Rye.
We aim to be one of the world's most sustainable distilleries and to distil one of the world's best whiskies. Arbikie's family of spirits is available in some of the world's best resorts, hotels, restaurants, retailers and bars including Aman Resorts, Four Seasons, Dorchester, Fat Duck, Andrew Fairlie, Harrods, Whole Foods, Atlas and The Gibson.
How would you define Scottish cuisine in three words and why?
Fresh, authentic, world-class.
What was your favourite Scottish dish growing up, who made it and why was it your favourite?
Our Gran's Cullen Skink. I love soup and fish, so it's an ideal combo and as a Red Lichtie, coming from the home of the Arbroath Smokie, it's our finest local dish.
Scottish Scran note – have you tried Cullen Skink? Here's our recipe for this classic dish, we can't promise it's as good as Iain's Grans!
Tell us the story of the Arbikie Distillery, how did it come to be?
My brothers and I had a marketing business and worked on a number of drinks branding projects where we were creating brands, and then with one we were asked to source the spirit and have it bottled.
The penny dropped as we were already growing the ingredients – barley, potatoes and wheat – for distilling on our farm. We had an existing farm building for the stills, I'd worked in the drinks business for Whyte & Mackay, Jim Beam and Diageo and we had created and launched a number of drinks brands for clients.
What we were missing were the stills and the distillers themselves. Thankfully, I'd studied at Heriot-Watt University, the home of the world-class Institute of Brewing and Distilling. This is where we recruited our Distillers, Kirsty and Christian, and whilst we worked on the brand, my brother John and Kirsty built the distillery. We then sourced our stills and distilling equipment and launched in November 2014 with Scotland's first potato vodka, Tattie Bogle.
What makes Scotland the perfect place for what you do?
Scotland is the home of world-class distilling and grows some of the world's best barley, wheat and potatoes. We have amazing water, amazingly innovative people, and a culture where our people live and travel all over the world but also like to welcome people to our incredibly beautiful country as guests.
Scotland also has world-class educational and research institutions, and we are lucky to collaborate with a range of them, including Abertay, Heriot-Watt and Strathclyde Universities, and the James Hutton Crop Institute.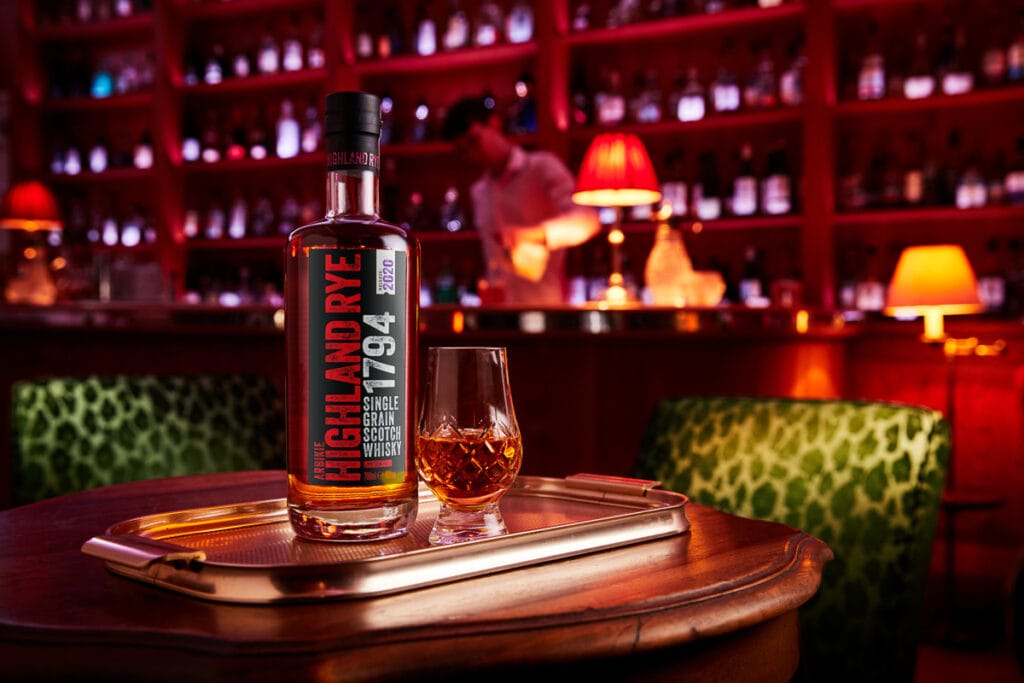 What's the hardest part of doing what you do?
Switching off as we're close to being distributed in 20 countries in all time zones of the world.
However, we chose to do this and being available across the world in the likes of Vancouver, Shanghai, Cape Town, Tokyo, and Stockholm is a huge compliment to everyone involved in our business, from the farm to the distillery, our distributors and ultimately our consumers.
What's the best part of what you do?
Meeting new people from across the world, telling them our family's Arbikie story and sharing some drams and cocktails from the wonderful family of sustainable spirits we distil.
It's also great to catch up with our distributors and other drinks people as we travel the world sharing what's new in the drinks world in far-flung locations.
Innovating and launching unique products like our Highland Rye Scotch Whisky and our climate positive, Nàdar Gin and seeing them on the shelves at Whole Foods across the USA is also hugely rewarding.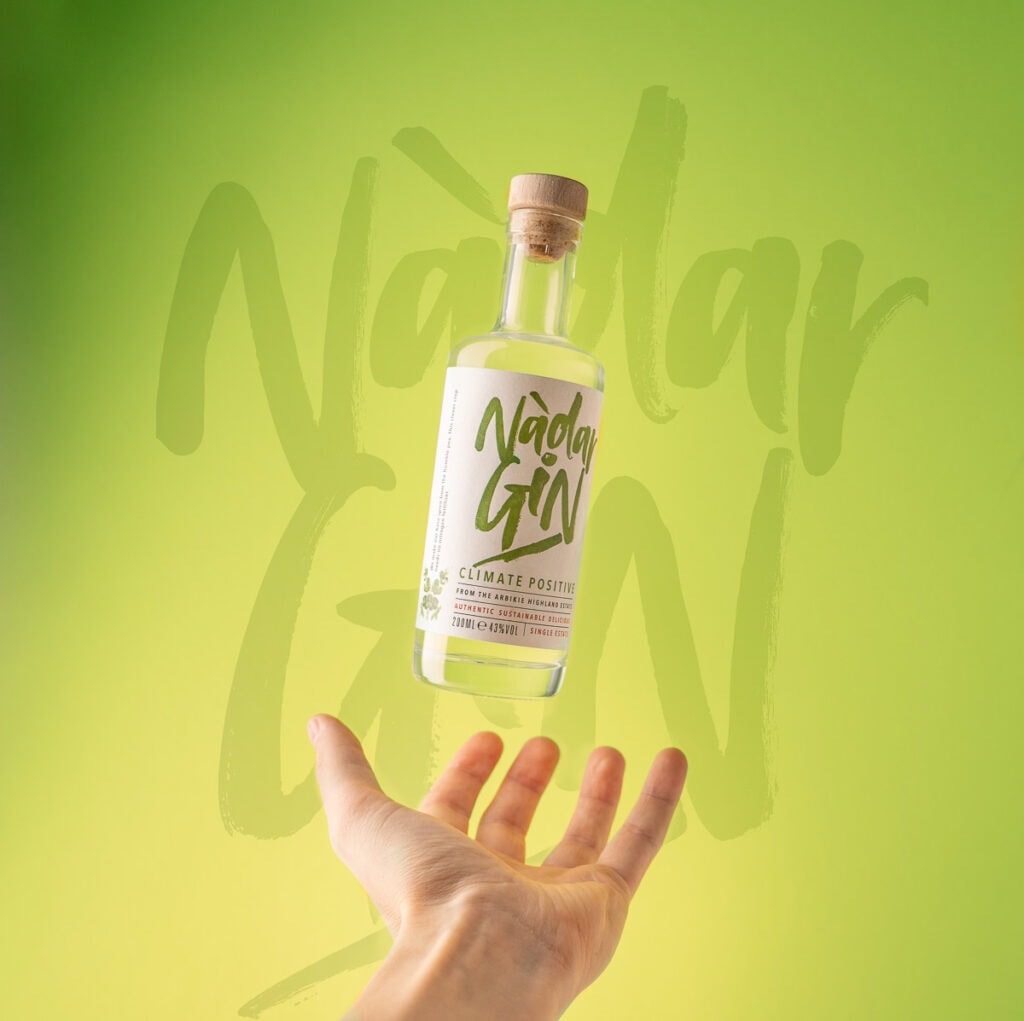 What do people assume about running a distillery? Is it correct?
Many assume we have a great drinks cabinet. That is correct and reflects the amazingly collaborative nature of the drinks industry in Scotland! We are very lucky to share drams and bottles with our fellow distillers, and their teams, from across the world.
What do people get wrong about spirits, any top tips? Are people surprised there's a high-end Scottish Vodka for example?
For me, not tasting spirits before mixing them.
Our distillers are fantastic artisan craftsmen and women who have spent months and years distilling incredibly tasty spirits from scratch. I'd encourage consumers to taste the neat spirit before enjoying them the way they prefer.
At Arbikie we grow and distil and do not buy in Grain Neutral Spirit like many distillers and so I can assure you that you can taste the difference.
If people are not convinced, they just need to nose and taste our fresh Strawberry Vodka – the taste and smell of summer captured in a bottle.
And yes, many are surprised that our Tattie Bogle, a luxury Scottish Vodka exists, but we sell it in some of the world's best retailers, like Harrods and La Fuente and it is served in some of the world's best bars.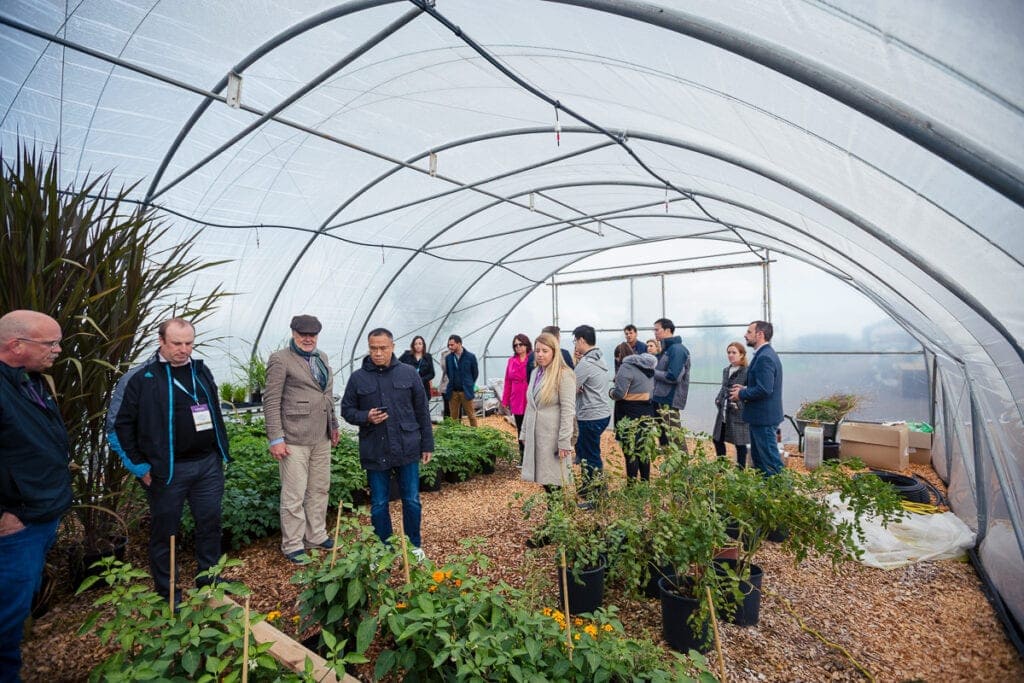 What's next for the Arbikie Distillery?
Arbikie is still a very young business being only 6 years old, so there's lots more to come as we mature and continue to innovate.
Talking of maturing, we have single malt whisky in cask and currently plan to release it as an 18-year-old. We are also growing heritage barley's to be able to distil unique whiskies in the future.
We are very much focused on sustainability with the distillation of our Nàdar, as the world's only climate-positive gin and vodka and believe it's an excellent start to focussing on sustainable spirits.
We are also about to open our Arbikie Distillery Experience where guests can book to visit and see our field-to-bottle approach and taste our family of sustainable spirits. We're going to pretty busy!
Other than yourself, who or what are your favourite Scottish products/producers?
Scotland is blessed to have so many great, world-class food & drink producers. From start-ups like Summerhouse, Bon Accord, Summer Harvest and Cushiedoos to well-established brands, like Barrs, Baxters, Grahams, Highland Spring, Loch Duart and Mackies.
It's one of the best things about attending food & drink shows across the world, being able to taste the incredible Scottish larder.
Scottish Scran note – We have contacted all of these excellent foodies to see if they'd like to appear in our 11 Questions series!
Next Time…
A HUGE thank you to Iain and everyone at Arbikie Distillery for taking the time to talk to us. We love the quality of their range and their sustainability ethos and drive is an example to the whole industry!
You can find more information about Arbikie and their excellent range on their website here, and you can learn more about their story and follow their products from the field to the shelf! If it's their award-winning whisky that's grabbed your attention then find out more here. It's so good it gets its own website!
You can also say hello to them on social media, where they share a behind the scenes look at what they do and let you know where you can find them. Follow them on Instagram, Facebook and Twitter.
Next time, we talk to Shetlandeli, makers of award-winning chutneys, and relishes inspired by the people and places of their island home, Shetland, and made as part of a social enterprise that provides employment and skill development for adults with learning disabilities. They were suggested by our friends at Shetland Reel and kindly agreed to speak to us.
Which Scottish foodie, server or producer would you like us to talk to? Let us know and we'll drop them a line!