One of the reasons we started Scottish Scran was to discover and highlight the depths of Scotland's larder.
We knew the basics, but as we develop more and more recipes, we came across some amazing foodies and suppliers of food and drink that deserve some extra recognition. Or we just love their products so much we wanted to say hello to them!
One of our favourite type of foodies to talk to are members of family businesses that have been learning and finessing their trade through the generations. We had a fantastic chat with Lily, a member of the Reade family who began making cheese on Mull back in the seventies!
Isle of Mull Cheese are now the last remaining traditional farmhouse cheesemakers from the Hebridean Islands. They make a wonderful range of cheeses that have to be tried by any cheese-lover!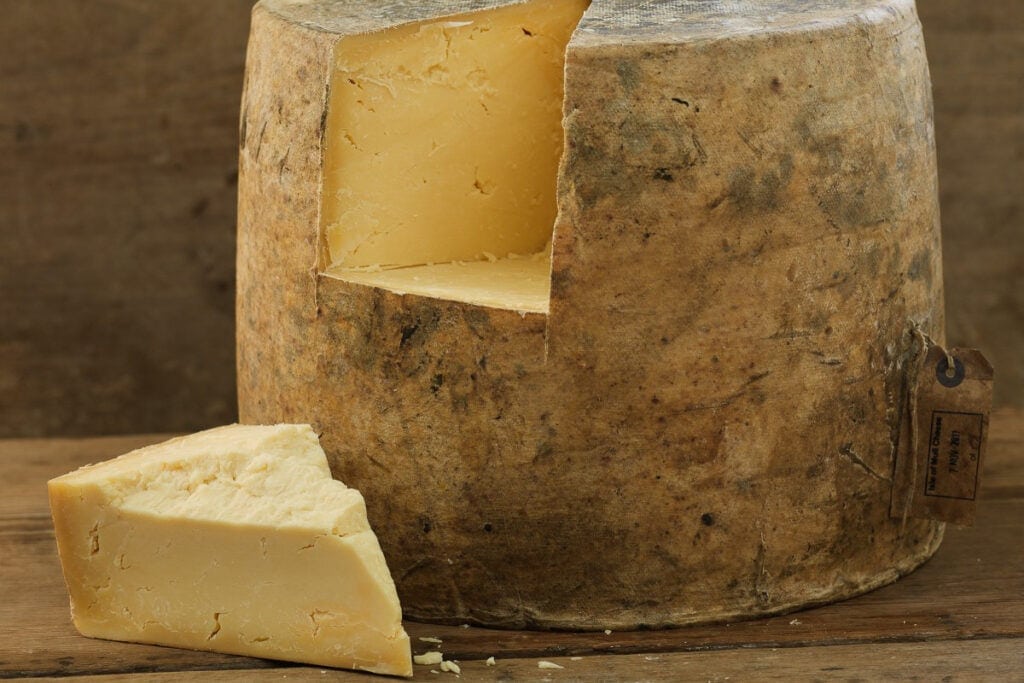 Tell us who you are, what you do and describe Isle of Mull Cheese.
Hi, I am Lily Reade, 3rd generation in the family business. Up until now I have been responsible for running our Glass Barn café and shop at our farm, Sgriob-ruadh. Having completed my degree in Rural Business Management I am now trying to get more involved with the marketing, sales and promotion side of our business, as well as future developments.
Isle of Mull Cheese is our family business, we are dairy farmers and cheese makers, using all the raw milk from our 130 dairy cattle to make our Isle of Mull Cheddar and Hebridean Blue. Our Isle of Mull takes 12 months to mature so we store a full year's work in our maturation cellars on the farm.
The business is run by my Gran; Chris, Dad; Brendan, Uncle; Garth, and Mum; Shelagh. My younger brother Findlay works on the farm, as so does my cousin Tom. There are 15 people employed across the farm and business
HOW WOULD YOU DEFINE SCOTTISH cuisine and produce IN THREE WORDS AND WHY?
Natural – Scotland is so well built to allow us to produce quality products from the natural resources it provides, from the lush, vast open hillsides perfect for grazing livestock, and fertile land for growing crops, to the clear waters providing the perfect environment for world-renowned seafood.
Honest – Scotland is a small country so as long as you're buying locally produced, as in within Scotland, you can be sure your produce hasn't got very many food miles. It can always be traced back to the original source if you look for it.
Varied – The beautiful Scottish landscape is suitable for all types of agriculture. From the lush fertile areas in the east and central belt to the more "scenic" areas of the north and west where livestock farming is more suitable. The list of produce produced here is so long, and is a list I would definitely recommend exploring!
WHAT WAS YOUR FAVOURITE SCOTTISH DISH GROWING UP, WHO MADE IT AND WHY WAS IT YOUR FAVOURITE?
I think my favourite dish was my mums version of dauphinoise potatoes: creamy, garlicky and cheesy (of course). Layers of potato, salt, pepper, onion, garlic, lots of cream and lots and lots of cheese, in every layer! Often topped with some crispy smoked bacon and leeks – delish!
Still request a mum special when I'm at home and make it for myself often when needing one of those delicious indulgent dishes. Not very Scottish I know, but the perfect comfort food!
TELL US THE STORY OF How Isle of mull Cheese BEGan
My grandparents Christine and Jeff Reade started Isle of Mull Cheese 40 years ago after moving up to Mull from Somerset with their four sons – my father Brendan, and uncles Matthew, Garth and Joe.
They had been rearing cattle to sell to the local dairy farmers. My Grandfather, Jeff, had studied agriculture in Aberdeen and wanted to return to Scotland. Originally the idea was to toughen the young dairy animals up a bit in Scotland, with the plan to rear them in Scotland and produce milk in Somerset.
In 1979 they took a holiday to Scotland to find some land and while on Mull discovered there was no consistent fresh milk supply.
They made the move over four years, involving many trips up and down the motorway. They began rebuilding the farm called Sgriob-ruadh, roofed the old byre for cattle housing, and the old dairy, while the family lived in a small caravan. Garth milked the cows and Matthew organised the milk round in Tobermory.
Gran had already began experimenting with cheese making while down in Somerset.
For 20 years milk was supplied from Sgriob-ruadh to Mull, Coll and Tiree, and even the mainland, and cheese was made only when there was enough surplus. As time went by the machines showed their age and in 2000 it was decided to concentrate on cheese making, giving up the milk round.
We decided to make a hard farmhouse cows milk cheese, because hard cheeses were traditional to the islands. Softer cheeses have a short shelf life and living on an island, take longer to get to market.
Things have moved on a bit since, and our Isle of Mull Cheese and Hebridean Blue are now available across the UK and in our website shop.
The rest of the farm has been built up over the years, including new animal sheds to house the 130 milking herd and all the youngstock that we now have, maturation cellars, and purpose-built cheese-making facilities built around 20 years ago.
The original buildings where the cows were housed, milked, and cheese made have now been renovated into our holiday lets.
What makes Scotland, and the Isle of Mull, the perfect place for what you do?
Scotland, Mull and our whole environment play a crucial part in the taste of our cheese. The terroir (environmental factors) the soil, the air, our grass, weather, and natural bacteria all have influence.
Mull is not a typical place to have a dairy farm, being a little bit too wet for dairy cows, but they are well looked after and have lovely dry sheds to come into during the winter and when the weather is bad. We are the only dairy farm on the island, which I think is quite special.
We produce all of our own milk, make, and mature our cheese, with full control over the process, which can be quite rare.
WHAT'S THE HARDEST PART OF DOING WHAT YOU DO?
Although our location is a major factor in making our business successful, it is also probably one of the hardest parts.
Getting supplies on, and cheese and animals off the island, as well as having limited access to specialist help, including things like machinery repairs, is a challenge at times.
Over time though our family have built up many skills and have become very self-sufficient. The weather can also be a great challenge, and having limited access to land, but we make the best of what we have and try to preserve the land.
We have been able to make a positive out of the trying weather, and now use the wood, wind and water, to produce renewable energy for our whole farm and my uncle's biscuit bakery!
WHAT'S THE BEST PART OF WHAT YOU DO?
For me, having managed the café and had a lot of interaction with customers, the best part is hearing how much so many people love our cheese, and appreciate how hard my family work.
People appreciating real, honestly produced cheese makes me extremely proud of everything my family have done over the past 40 years. Tourists from all over the country and the world come and tell me about their local cheesemongers selling our cheese – I love hearing where it ends up.
Being able to say we produce our cheese wholly from the start to the end ourselves on our farm is amazing, breeding our own animals, using our own milk, making, maturing, packaging and selling all from Sgriob-ruadh.
Scottish Scran note – Have you seen an Isle of Mull cheese near you? Let Lily know on their Facebook page!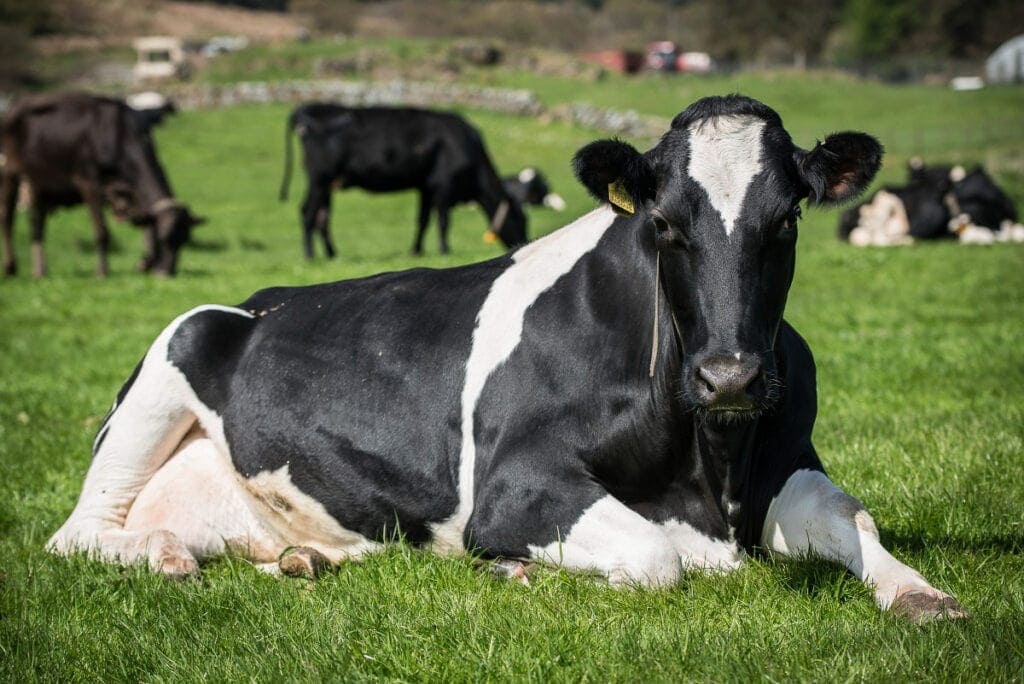 What do people assume about Scottish cheese?
I don't think people are really very aware of how much amazing cheese is made in Scotland, or the UK really, and assume all great cheese is French.
There is a great range of high-quality cheese producers in Scotland. Scotland produces an amazing variety of cows, sheep and even goats milk cheeses, with traditional farmhouse cheese makers sourcing their milk from one source rather than numerous sources like factory-produced cheeses.
These Scottish producers can make wonderful cheese that certainly rival their continental competitors.
What do people get wrong when they think about cheese and how they eat it, any top tips?
I think as with any food, people can have a pre-conceived idea as to how it should or shouldn't taste, perhaps based on more common cheeses they have tasted before.
Not all cheddar tastes the same, nor does all blue cheese.
There are so many variations in different types of cheese and there are so many factors that can influence the end taste – cheese is a very fickle product to make! Head to your local cheesemongers and, if you can, have a taste of some locally produced Scottish cheeses, they are always happy to give out some samples!
We also only make unpasteurised cheese which often people are wary of, but, it can create cheeses with a great range of flavours.
Cheese is a fermented, live food like yogurt. Bacteria play a huge part in the taste. We use only raw milk for our cheese as we want to allow the natural flora to play their part. Killing them all off with pasteurisation makes no sense. Maturation has the same effect as pasteurisation on the pathogens while retaining all the great flavours.
As we produce all our own milk and do not buy any in, we have full control over the whole process and can be sure it's been safely processed.
Top tip: Eat cheese at room temperature and don't wrap in clingfilm.
Cheese needs to be able to breathe, which is why we mature our cheese in cloth. If you have bought cheese from a cheesemonger it usually comes in wax paper which is the best thing to keep it wrapped in, or, otherwise greaseproof paper is also a good way of storing cheese.
We sell our cheese vacuum packed, mainly for the purpose of extending shelf life, but once open, porous paper is the best storage.
What's next for Isle of Mull Cheese?
We don't have any plans to extend our range of cheese at the moment and luckily have wonderful customers who help us make our cheese available across the country in restaurants, delis, speciality shops and also export a little for us overseas to the USA and other countries.
Our Glass Barn café was first run by my Mum and Auntie when my cousins and I were small, and something which has come and gone over the years whenever there has been a family member with some free time to run it. We will be able to develop it further over the next few years and be able to invite more people to our farm.
However, we do have some larger plans in place to help make our farm even more sustainable. It has been many years of planning, and was an idea from my Grandad, who passed 8 years ago now… we are currently building a distillery!
The idea came about in a search to figure out a solution to dealing with the whey from the cheese-making. The whey is currently a by-product that is proportionally fed to the pigs, however, they get too fat on all the sugar.
Practically all the lactose in the milk ends up in the whey, which we can convert into alcohol. So, soon, we plan to be making gin, initially, and other alcohol products in the future.
Hopefully by summer you will be able to enjoy a farm-made G&T alongside your Isle of Mull cheese board!
Scottish Scran Note – We're packing our bags already!
OTHER THAN YOURSELF, WHO OR WHAT ARE YOUR FAVOURITE SCOTTISH PRODUCTS/PRODUCERS?
This is a long long list, but will try keep it brief!
I of course, firstly have to mention my Aunty and Uncle's biscuits, Island Bakery Organics, who make and bake their biscuits just across the field from our farm on Mull. Their Lemon Melts are their most famous, however, they have just brought out Orange Melts which I personally feel rival the current front runners.
Another Mull based producer is The Tobermory Fish Company, using a traditional recipe to produce the most amazing, buttery, smoked salmon and trout – a real treat!
Great Glen Charcuterie also have to get a mention – a packet of their venison salami does not last very long in the fridge!
A fellow cheese producer, Errington Cheese, who have been making cheese from the early 1980s, produce their cheese including Cora Linn and Lanark Blue. They are great family friends and our families have supported each other over the years. My cousin, also brought up on Mull, now actually works for them milking their goats and sheep, and we are often trading cheese between the families!
Scottish Scran note – We have emailed all of these excellent foodies to see if they'd like to appear in our Foodie Questions series!
NEXT TIME…
We can only say a huge thank you to Lily and the whole family. Their cheese really is something to behold and we certainly recommend trying it, alongside any new gin that this talented family produce over there on Mull!
You can find more information about Isle of Mull Cheese on their website here, and shop for their delicious cheeses here. You'll not only find Isle of Mull products but an excellent range of Scottish products including the famous Lemon Melt biscuits made by Lily's Auntie and Uncle.
Do feel free to say hello to them via their social media accounts too. They show you what life is like on Mull, their adventures behind the scenes as well as where they might be, to buy their amazing products! Follow them on Instagram and Facebook.
Next time, we are getting our very own distillery tour when we speak to the team at Arbikie Distillery, a sustainable distillery based in Lunan Bay on Scotland's sunny east coast.
Set up by two brothers, they produce a family of amazing spirits and we can't wait for you to learn about them!
You can find more of our foodie question interviews, talking to a range of producers and creators here or sign up to our monthly(ish) newsletter below and get the latest delivered straight to you!
STAY CONNECTED
Join our mailing list to receive the latest recipes, foodie interviews & news
Which Scottish foodie, server or producer would you like us to talk to? Let us know and we'll drop them a line!